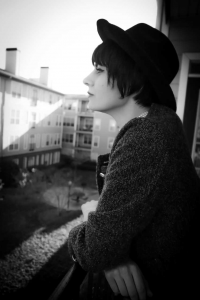 If I could do one thing, I would love to use my gifts to help people have a voice. I am a gifted writer, observant, and a great problem solver. I feel a successful career as a writer is the best opportunity to realize my dream of helping to give a voice to people who might not otherwise have one.
Expertise I think that I have a specific talent for writing non- fiction and advertising. However, if I could do anything, screenplays are my passion.
Skills Adobe Photoshop, Illustrator, and In-Design. Microsoft Word and Excel. Conversant in the history of art, literature and literary criticism. Disciplined sense of voice, context, audience, integrity of intention. Knowledge of writing form, content, techniques, and conventions. Strong observational and analytical skills. Translation of ideas and concepts into the written word.
Location Savannah College of Art and Design, Atlanta, GA. Graduation June 2019